Four Wheel Drive Roads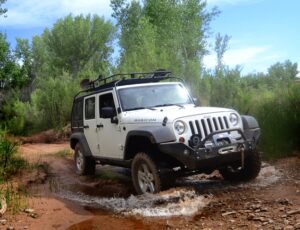 More than 50 miles of challenging backcountry roads access campsites, trailheads and park attractions. All of these roads require high-clearance, four-wheel-drive vehicles.
All vehicles must remain on designated roads.
Drive carefully: the risk of vehicle damage is great and towing expenses typically exceed $1,000. Learn more about vehicle damage risks at NPS.gov.