Things To Know
Arches National Park
Hydration is essential in the desert, even in winter.
Take lots of water with you and drink it often as you explore the park.
Water is available at the visitor center, the Devils Garden Campground, and at the Devils Garden Trailhead.
Protect yourself from the sun by using sunscreen, wearing a hat and light-colored clothing.
Do not rely on GPS navigation. It is often not reliable in the Canyonlands area.
Use a map instead.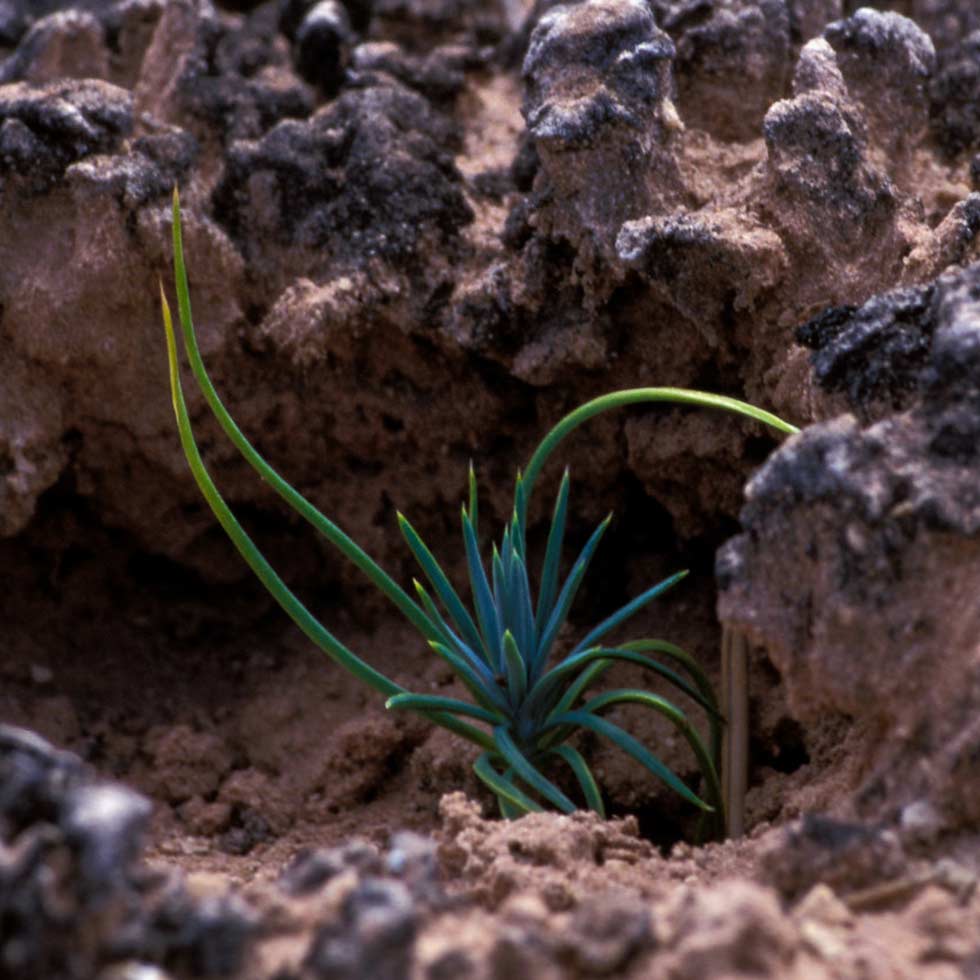 Watch Your Step
Avoid walking on the dark, bumpy biological soil crusts.
Soil crust is made up of living organisms that help control erosion and hold moisture.
Walk only on trails, rock or in sandy washes.
Keep all vehicles on designated roads.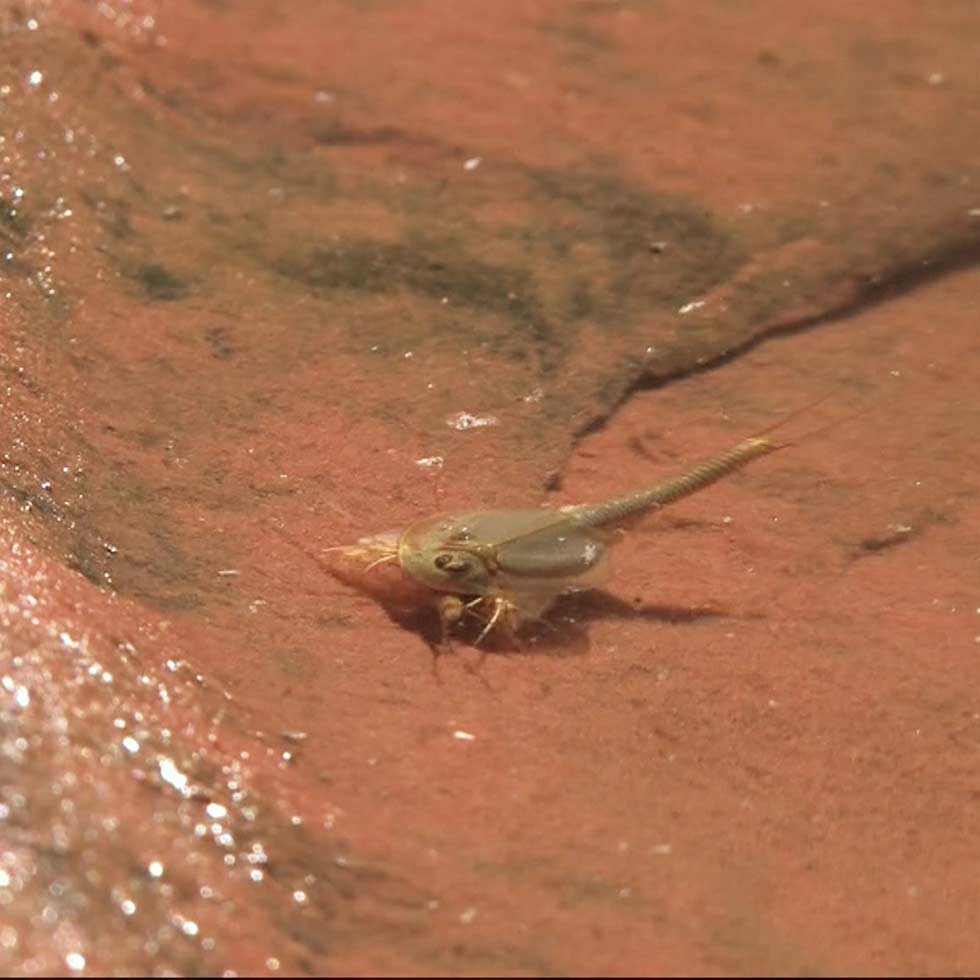 Protect Ephemeral Pools (Potholes)
Sandstone basins are home to a variety of life. Tiny organisms depend on the water in these shallow pools.
To protect these life forms, please do not swim, bathe, or drink the water in desert potholes, and do not walk through dry ones.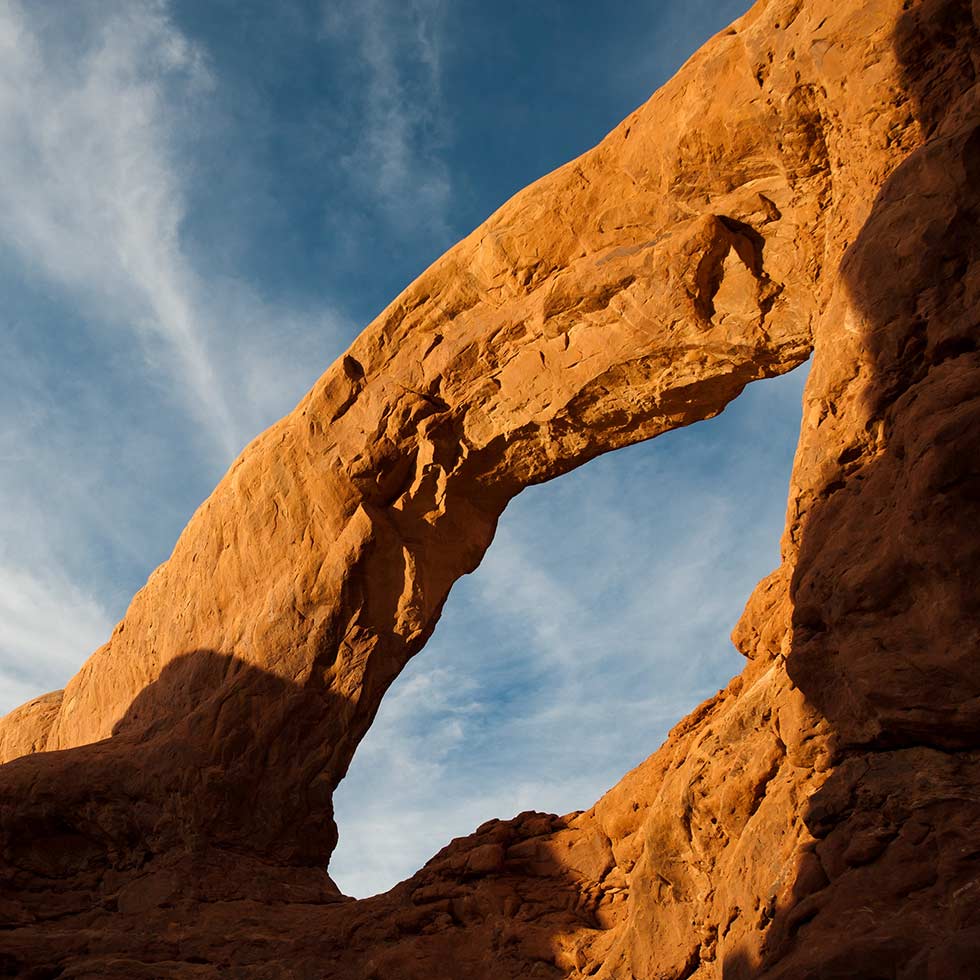 Keep Off the Arches
To promote visitor safety and the opportunity for others to view natural features undisturbed, climbing, scrambling, walking or standing upon, or rappelling off any arch is prohibited in the park.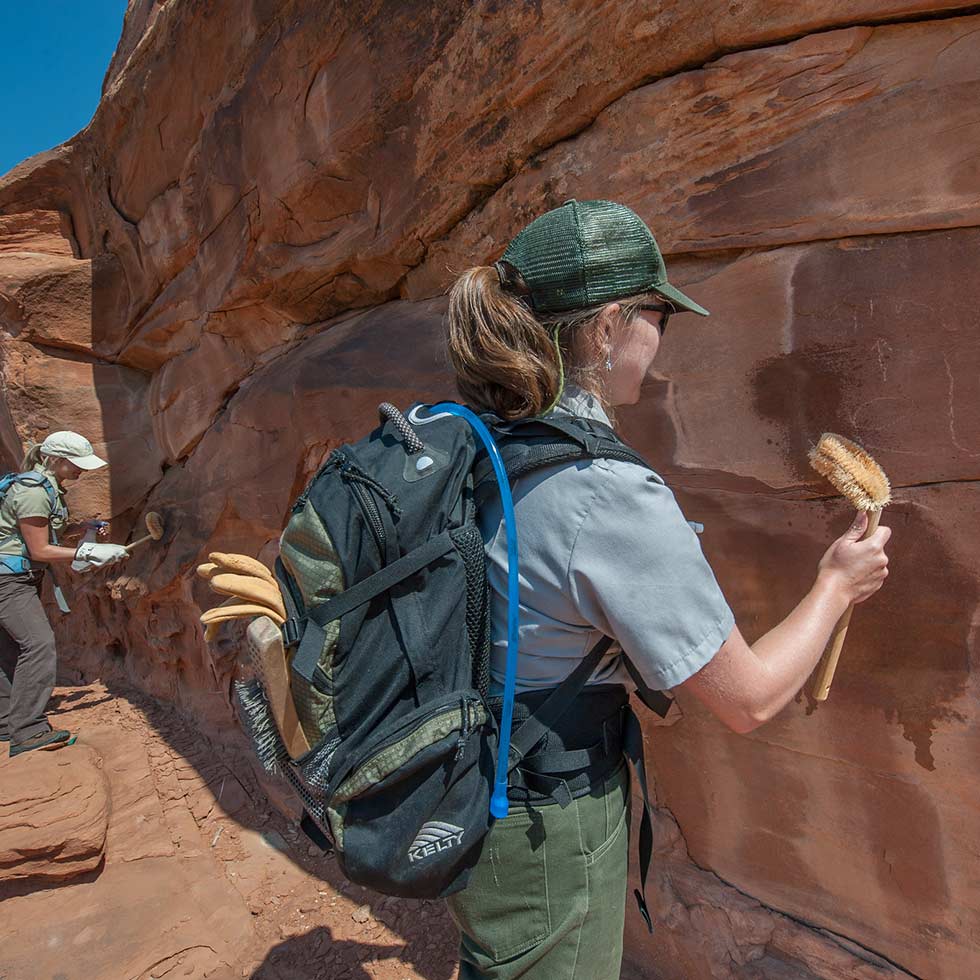 No Graffiti Please
No one likes to see graffiti in a national park. Carving, scratching, chalking, or any type of marking is illegal and unsightly.
If you see someone marking on the rocks, please report it to a ranger.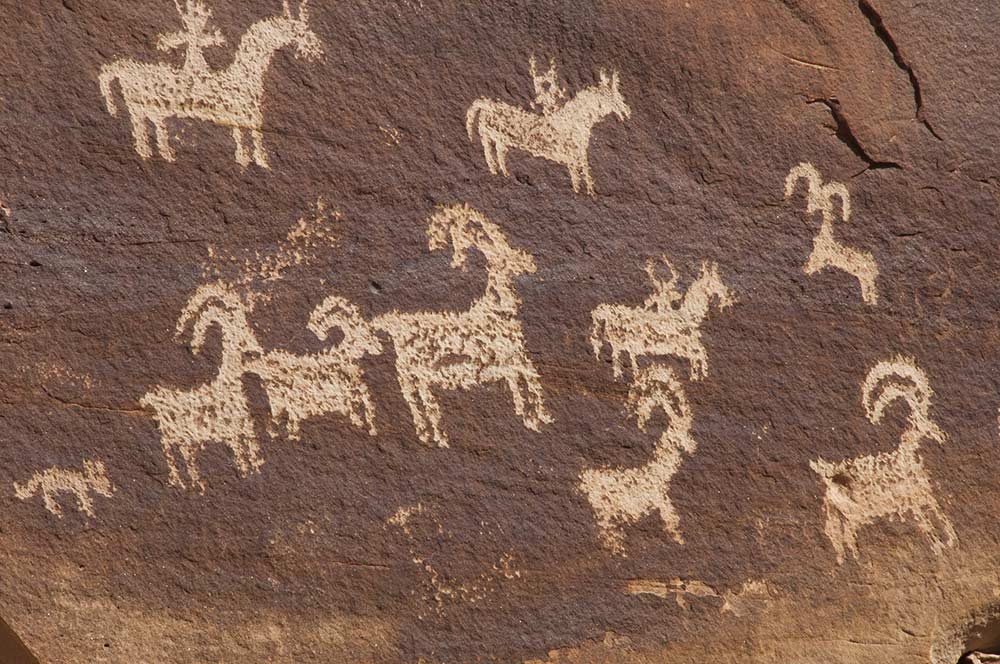 Rock Art Protection
Most damage to rock art is done inadvertently. Help preserve rock art by not touching it, and by not leaving marks or graffiti on this or other canyon walls.
Answers to Common Questions
What's the Weather Like?
Stop by the Moab Information Center, on the corner of Main and Center Street, for the latest weather, road and trail conditions. Also visit our Moab Weather page for more about weather in the region year round.Here are the current conditions:
Arches National Park, UT
28°
Partly Cloudy
7:15 am4:57 pm MST
Feels like: 25°F
Wind: 4mph NW
Humidity: 78%
Pressure: 29.99"Hg
UV index: 0
27°F
27°F
27°F
27°F
27°F

41°F / 28°F
41°F / 27°F
39°F / 21°F
41°F / 23°F
43°F / 23°F

Can I ride my ATV/UTV in Arches?
ATVs, UTVs and OHVs are not permitted in the park.
Motorbikes must be highway-legal.
Can I bring my pet?
Pets are welcome at Arches National Park, but activities with pets are limited.
Pets must be leashed at all times.
Please clean up after your pet.
Pets may not be left unattended (except in a paid-for campsite in Devils Garden Campground, where they must not cause a disturbance).
You may have your pet with you on all park roads, in parking areas, picnic areas and in Devils Garden Campground.
Pets are not allowed at overlooks, on any hiking trails, or anywhere off-trail, or in the visitor center.
Car temperatures rise quickly in the sun, even on cool days. Your pet can easily die of heat exhaustion. If you are leaving a pet in a car, crack the windows as much as possible and leave water to drink. We recommend you not leave pets in the car at all when temperatures are above 68 degrees F (20 degrees C), even with the windows cracked.
Are food and fuel available in the park?
There is no food available in Arches except for limited trail snacks items at the visitor center store.
There are no fuel, lodging or other services in the park,.
The nearest services are in the town of Moab, five miles south of Arches on Highway 191.
Will my cell phone work in Arches?
Coverage at Arches is spotty. Service varies between carriers. As a rule of thumb, signals are strongest wherever the La Sal Mountains are visible. Areas with reliable cell phone coverage for most carriers include:
Arches Visitor Center
Balanced Rock
Panorama Point
Delicate Arch (at end of trail only)
Salt Valley Overlook
Fiery Furnace Viewpoint.
Can I fly my drone in Arches?
Can I have a wedding ceremony in Arches?
Can I scatter ashes in Arches?
Your purchases and donations support education and research on the public lands of Southeastern Utah!