The Needles
Canyonlands National Park
The Needles District of Canyonlands National Park offers visitors a more remote, backcountry experience, requiring some hiking or four-wheel driving to see the area's attractions.
Plan Your Visit
The district's extensive backcountry trail system provides many opportunities for biking, long day-hikes, and overnight trips. Foot trails and four-wheel-drive roads lead to such features as Tower Ruin, Confluence Overlook, Elephant Hill, Joint Trail, and Chesler Park.
The Needles District is open 24 hours a day, year-round.
Note: the entrance road can sometimes close in winter for short periods after winter storms.
Visitor Center hours: The visitor center is open daily from early March through late November.  Hours vary by season. Get more information at NPS.gov.
Directions
The Needles District is located in the southeast corner of Canyonlands National Park.
To get there, drive 40 miles (60 km) south of Moab, Utah on UT 191 or 14 miles (22 km) north of Monticello, then take UT 211 roughly 35 miles (56 km) west. UT 211 ends in the Needles, and is the only paved road leading in and out of the district. Driving time from Moab to the Needles takes approximately 1.5 hours.
When is the Best Time to Visit?
The busiest season is from March through October.
These holidays and weekends are especially busy:
The weeks surrounding Easter (date varies)
Memorial Day (last Monday in May)
Labor Day (first Monday in September)
Utah Education Association break (in October – date varies)
Passes
You can purchase passes at park entrance stations or visitor centers.
Southeast Utah Parks Pass
Annual – $55.00
Valid for one year through the month of purchase to Arches and Canyonlands national parks and Natural Bridges national monument. Admits one private, non-commercial vehicle or the pass holder and three persons (16 years and older) when per-person fees are charged.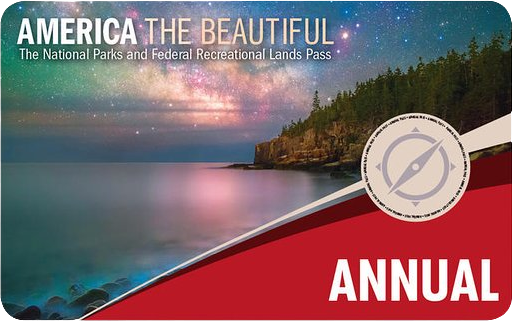 America the Beautiful
The National Parks and Federal Recreational Lands Pass Series
Your ticket to more than 2,000 federal recreation sites across the United States.
These passes cover:
Entrance fees at national parks and national wildlife refuges
Standard amenity fees (day-use fees) at national forests and grasslands and at lands managed by the Bureau of Land Management, Bureau of Reclamation, and US Army Corps of Engineers
Annual Pass – $80
Current U.S. Military Annual Pass – Free
4th Grade Pass for U.S. students in the 4th grade – Free
Senior Pass – $80 (lifetime), $20 (annual)
Can I ride my ATV/UTV in Canyonlands?
ATVs, UTVs and OHVs are not permitted in the park.
Motorbikes must be highway-legal.
Can I take my pet?
Activities with pets are very limited at the Needles.
Pets are not allowed on hiking trails or on four-wheel-drive roads, even in a vehicle.
Pets are allowed in the Squaw Flat Campground but must be leashed.
Can I get gas in the park?
There is no food, gas, lodging or other services in the park.
The Needles Outpost just outside the entrance to the park offers gasoline and a small store.
The nearest full-service communities are Moab, 75 miles (120 km) away and Monticello, 49 miles.
Will my cell phone work in Needles?
Cell phone coverage is poor to nonexistent throughout Canyonlands.
What's the weather like?
High desert temperature can fluctuate sometimes over 40 degrees in a single day.
Spring and fall daytime highs average 60 – 80° F (16 – 26°C) and lows average 30 – 50°F (-1 to -10°C).
Summer temperatures often exceed 100°F (38°C), making strenuous exercise difficult.
Winters are cold, with highs averaging 30 – 50°F (-1 to -10°C), and lows averaging 0 – 20° F (-17 to -7°C). Large snowfalls are uncommon (except in nearby mountains), but the Needles area does get enough snow or ice to make local trails and roads impassable.
Local weather conditions and forecasts are available from the National Weather Service.
Hydration is essential in the desert, even in winter.
Take lots of water with you and drink it often as you explore the park.
Water is available year-round at the visitor center and at the Squaw Flat Campground. There is no water available elsewhere in the park; bring all that you will need.
Protect yourself from the sun by using sunscreen, wearing a hat and light-colored clothing.
Do not rely on GPS navigation or cell phone service coverage.
It is often not reliable in the Canyonlands area.
Use a map instead.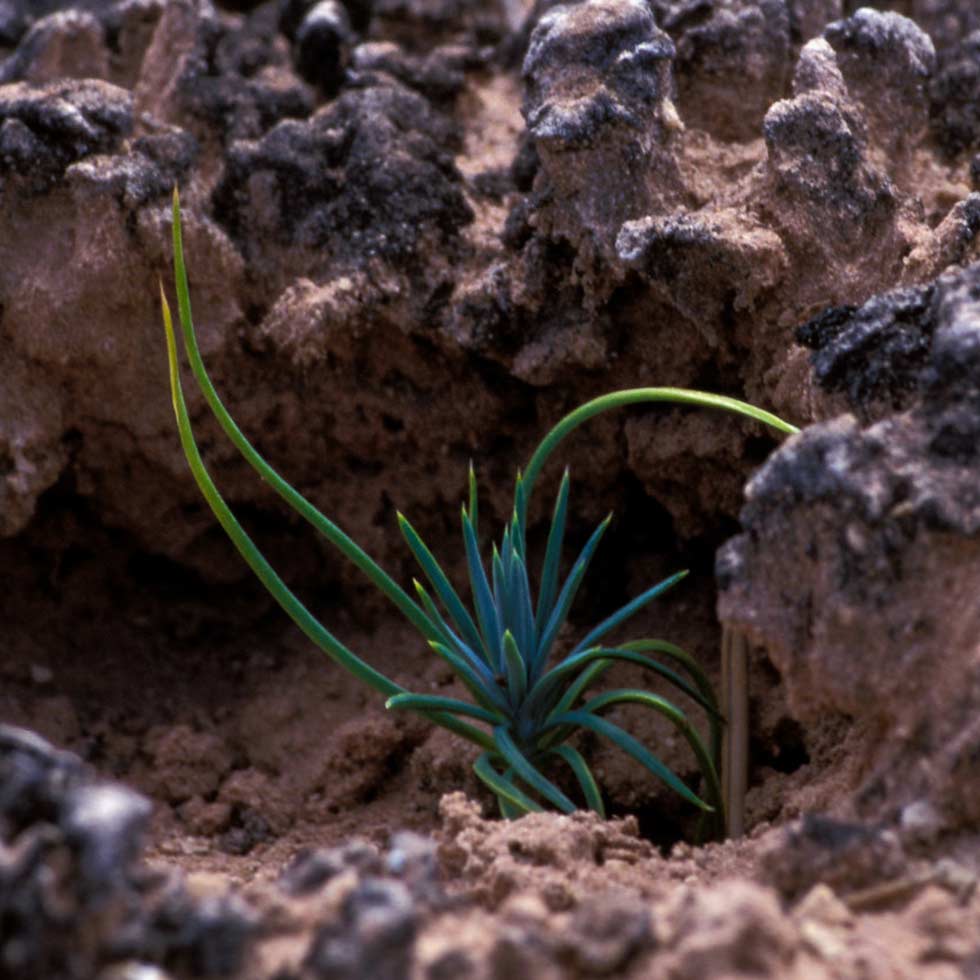 Every Step Counts!
Help us protect the dark lumpy biological soil crusts during your visit. More about biological soil crusts at NPS.gov.
Biological soil crust is a living groundcover that forms the foundation of high desert plant life in Canyonlands and the surrounding area.
Please walk only on trails, rock or in sandy washes (where water flows when it rains), and keep all vehicles and bikes on designated roads.
Things to Do
The Needles visitor center is open daily from early March through November. Hours of the Needles Visitor Center change seasonally (get more information at NPS.gov). Stop in to browse the exhibits, get information, and shop the bookstore. The visitor center closes during the winter, but water and restrooms there are available year-round.
If you have one hour:
Hike any one of the short interpretive trails and drive to Big Spring Canyon Overlook to enjoy the view.
In two hours:
Drive the three-mile unpaved Elephant Hill access road for a distant view of The Needles. Hike one or two of the short interpretive trails.
Half a day:
In addition to enjoying the scenic drive, hikers can explore the Slickrock Trail or walk to the edge of Chesler Park for a closer look at The Needles. Visitors with four-wheel-drive vehicles might consider driving to the Colorado River Overlook. Spend some time at the visitor center learning about the area.
Full day:
Hike one of the longer backcountry trails, or spend time exploring the four-wheel-drive roads, traveling up Horse Canyon to see the arches, or over Elephant Hill to the Confluence Overlook. (Permits required.)
Many days:
Use the campground as a base camp and explore some of the hiking trails. Backpackers could spend a night in Chesler Park or Lost Canyon.
Visitors with four-wheel-drive could move their base camp into the backcountry, stay at Devils Kitchen or Peekaboo, and explore the area around those locations.
(Permits are required for many backcountry visits.)
Things You Might Need
Your purchases and donations support education and research on the public lands of Southeastern Utah!