Natural Bridges National Monument
Three Magnificent Stone Bridges
Natural Bridges preserves three natural stone bridges formed when meandering streams slowly cut through the canyon walls. In honor of the Native Americans that made this area their home, the bridges were named Kachina, Owachomo, and Sipapu. In 2007, Natural Bridges National Monument became the first International Dark Sky Park certified by the International Dark-Sky Association.
Plan Your Visit
The entrance to Natural Bridges is at the end of UT-275, which is roughly 35 miles west of Blanding, Utah, on UT-95. Driving time from Blanding is about 45 minutes.
Natural Bridges is open 24 hours a day, year-round.
Note: the entrance road can sometimes closed in winter for short periods after winter storms.
Visitor Center hours: Hours vary by season Visit NPS.gov for more information..
Entrance Fees
Admission is good for seven days.
Private Vehicle Fee – $20.00
Motorcycle Fee – $15.00
Per Person (bicyclists, hikers, and pedestrians) – $10.00
Youth 15 and under are admitted free.
Passes
You can purchase passes at park entrance stations or visitor centers.
Southeast Utah Parks Pass
Annual – $55.00
Valid for one year through the month of purchase to Arches and Canyonlands national parks and Natural Bridges national monument. Admits one private, non-commercial vehicle or the pass holder and three persons (16 years and older) when per-person fees are charged.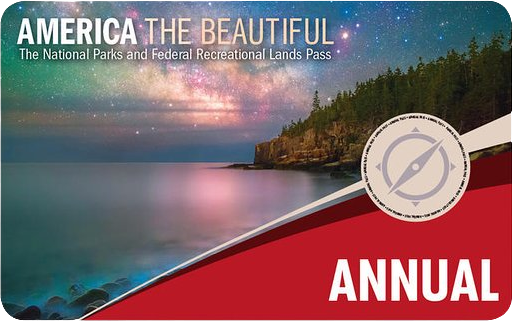 America the Beautiful
The National Parks and Federal Recreational Lands Pass Series
Your ticket to more than 2,000 federal recreation sites across the United States.
These passes cover:
Entrance fees at national parks and national wildlife refuges
Standard amenity fees (day-use fees) at national forests and grasslands and at lands managed by the Bureau of Land Management, Bureau of Reclamation, and US Army Corps of Engineers
Annual Pass – $80
Current U.S. Military Annual Pass – Free
4th Grade Pass for U.S. students in the 4th grade – Free
Senior Pass – $80 (lifetime), $20 (annual)
Can I ride my ATV/UTV in Natural Bridges?
ATVs, UTVs and OHVs are not permitted in the park.
Motorbikes must be highway-legal.
Can I take my pet?
Activities with pets are very limited.
Pets are not allowed on any hiking trails but may accompany visitors in the campground, and at overlooks and pullouts along the paved scenic drives.
Pets may be walked on roads or in parking lots, but must be leashed.
Can I get something to eat in the park?
What's the Weather Like?
This is a high desert region that experiences wide temperature fluctuations, sometimes over 40 degrees in a single day.
Spring and fall daytime highs average 60 – 80° F (16 – 26° C) and lows average 30 – 50°F (-1 to -10°C).
Summer temperatures often exceed 100° F (38° C), making strenuous exercise difficult.
Winters are cold, with highs averaging 30-50° F (-1 to -10 C), and lows averaging 0-20° F (-17 to -7°C).
Local weather conditions and forecasts are available from the National Weather Service.
Hydration is essential in the desert, even in winter.
Take lots of water with you and drink it often as you explore the park.
Water is available at the visitor center, but is limited to five gallons per person.
Protect yourself from the sun by using sunscreen, wearing a hat and light-colored clothing.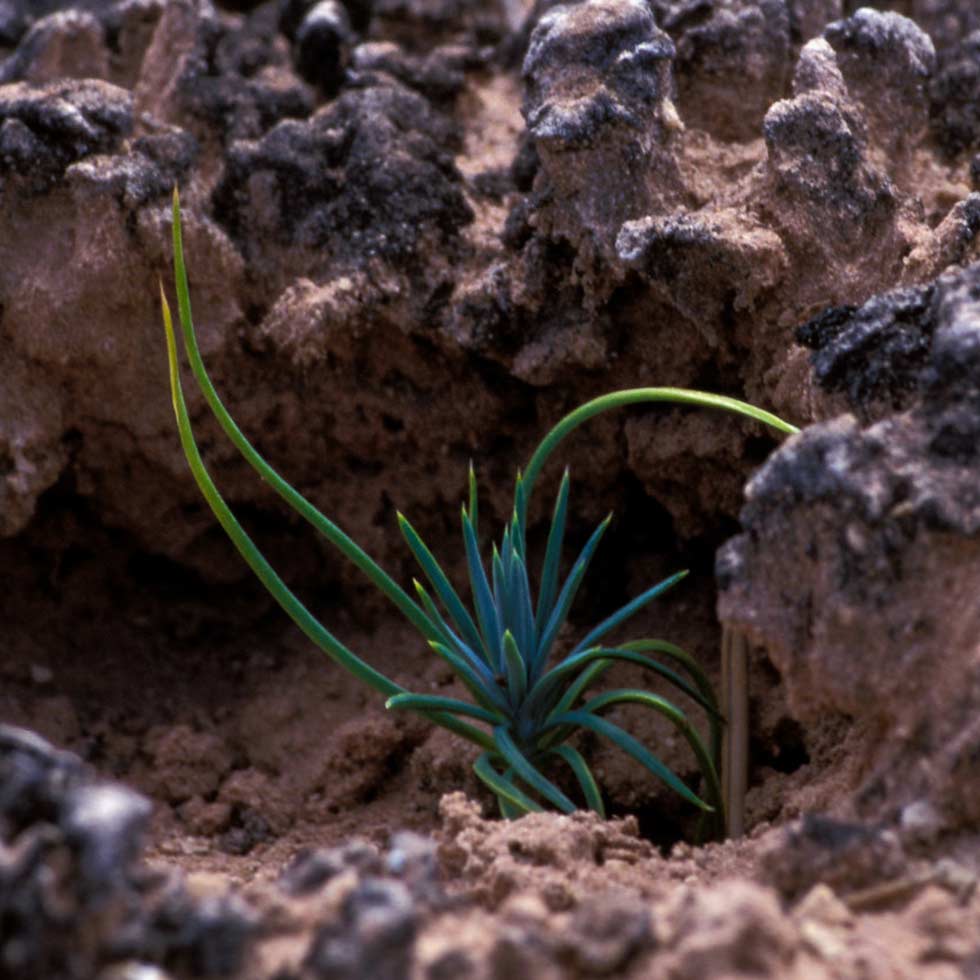 Help Protect the Park
Every Step Counts!
Help us protect the dark lumpy biological soil crusts during your visit.
Please walk only on trails, rock or in sandy washes (where water flows when it rains), and keep all vehicles and bikes on designated roads
Things to Do
Visitor Center: Stop in to see exhibits, watch a park orientation video and shop the bookstore.  Rangers are on hand to answer questions you might have about the park. Visitor center hours change with the season. Click to learn more about hours. The visitor center is closed on Thanksgiving, December 25, and January 1. Water is available at the visitor center, but limited to 5 gallons per person.
Interpretive Programs: Evening programs are offered during the summer; check the park bulletin boards for the schedule.
Scenic Drive: The scenic drive is a paved, nine mile (14 km) loop that provides access to all the bridges. Along the way, you'll be able to stop and view each bridge by walking a short distance to an overlook.
Hiking: Hike the trails to each of the spectacular bridges to get a closer view of the size and grandeur of these natural formations.  Or enjoy the longer Loop Trail (8.6 miles; 13.8 km) that passes all three bridges. You can also take the Horsecollar Ruin Overlook Trail to see the remains of an ancestral Puebloan cliff dwelling. Click to learn more about hiking options.
Campground: The 13-site campground is open year-round on a first-come, first-served basis. The fee for camping is $16.00 per night; valid federal lands passes are honored. Sites will accommodate up to eight people and one vehicle (26-foot length limit). Sites have a fire grill, picnic table and tent pad, but no running water, electricity or hookups. Note that gathering firewood is prohibited. There are two vault toilets at the campground; flush toilets are available 24-hours a day at the visitor center (1/4 mile (.4 km) walk). Water is available year-round at the visitor center, limited to 5 gallons per person.
To learn more about Natural Bridges National Monument, click to vist the NPS website.
Your purchases and donations support education and research on the public lands of Southeastern Utah!