Hovenweep National Monument
"Deserted Valley" of Ancient Towers
Hovenweep National Monument is home to six ancestral Puebloan villages scattered across mesa tops and in canyons.
You'll wonder how the multi-storied towers perched on canyon rims and impossibly balanced on boulders were created by these ancient people. Hovenweep is known for its solitude and undeveloped, natural character.
The name Hovenweep is from a Paiute/Ute word meaning "deserted valley".
Directions
From Cortez, Colorado (42 miles (67 km)): Travel 2 miles (3.2 km) south of Cortez on Highway 491. Turn right on the County Road G / McElmo Canyon Road and drive 30 miles (48 km). Turn right on County Road 401 and drive for 4 miles (6.4 km), then turn right on County Road 413/213 fand go 6 miles (9.6 km). Turn right to enter the park.
From Blanding, Utah (45 miles (72.4 km)): Travel south on Highway 191 approximately 15 miles (24 km). Turn left on Hwy 262. Drive 8 miles (12.8 km), then turn left onto County Road 401. Travel16 miles (25.7 km) (passing Hatch Trading Post), then turn left at the Hovenweep sign. Drive 6 miles (9.6 km) and turn right to enter the park.
From Pleasant View, Colorado -Turn off Hwy 491 (20 miles (32 km) North of Cortez), CO onto County Road BB. Drive 5 miles (8 km), then turn left on County Road 10 and drive 20 miles (32 km). Turn left to enter the park.
From Bluff, Utah (42 miles (67.5 km)) – Turn off Hwy 191 just north of Bluff onto Hwy 162. Drive for approximately 16 miles (25.7 km), turn slight right and then slight left i
Can I ride my ATV/UTV at Hovenweep?
ATVs, UTVs and OHVs are not permitted in the park.
Motorbikes must be highway-legal.
Can I take my pet?
Hovenweep is one of a few national parks to allow pets on trails and in the campground. They must be leashed at all times and their waste disposed of properly.
Pets are not allowed in the visitor center.
Can I get something to eat in the park?
Limited snack items are available at the park store. Otherwise, food, gas, lodging and other services are 40+ miles (64+ km) away in Cortez, Colorado or Blanding, Utah.
What's the weather like?
This is a high desert region that experiences wide temperature fluctuations, sometimes more than 40 degrees in a single day.
Spring and fall daytime highs average 60-80° F (16-26° C) and lows average 30-50° F (-1 to -10 C).
Summer temperatures often exceed 100° F (38° C), making strenuous exercise difficult.
Winters are cold, with highs averaging 30-50° F (-1 to -10 C), and lows averaging 0 – 20° F (-17 to -7° C).  
Local weather conditions and forecasts are available from the National Weather Service.
Hydration is essential in the desert, even in winter.
Take lots of water with you and drink it often as you explore the park.
Water is available at the visitor center, and at the campground (summer months only) and is limited to five gallons per person.
Protect yourself from the sun by using sunscreen, wearing a hat and light-colored clothing.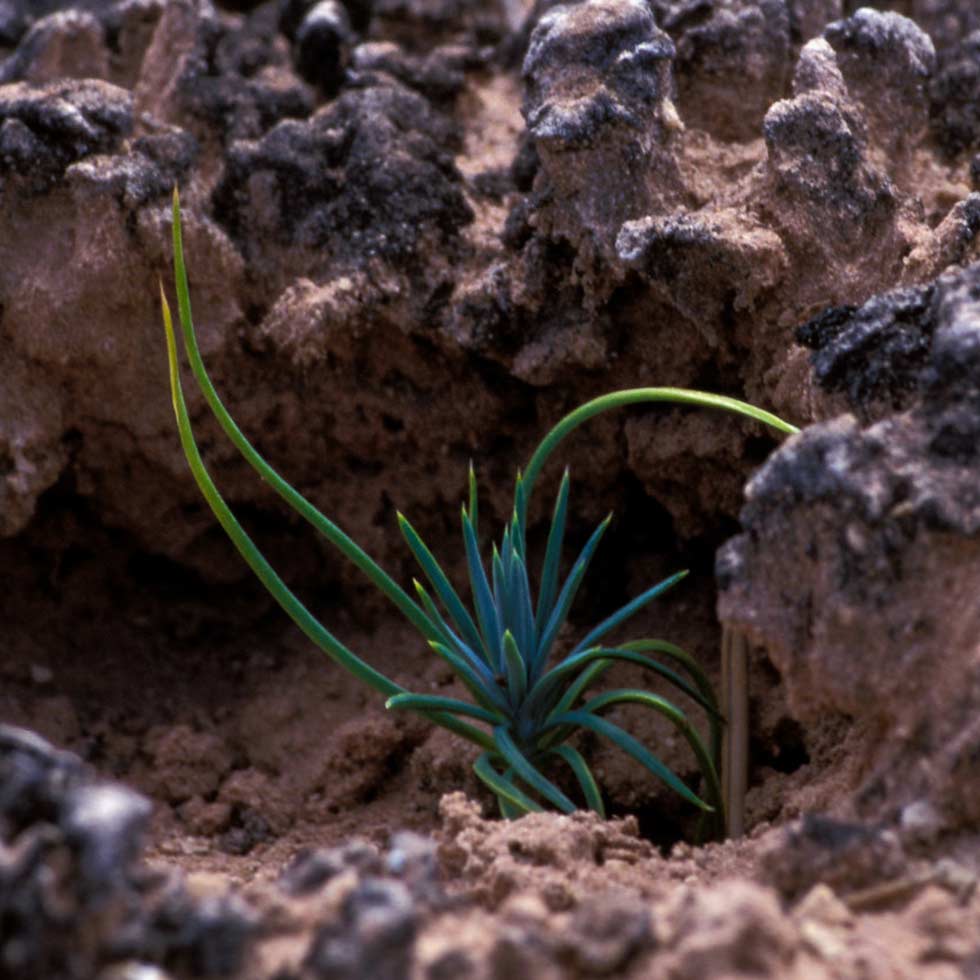 Help Protect the Park
Every Step Counts!
Help us protect the dark lumpy biological soil crusts during your visit.
Please walk only on trails, rock or in sandy washes (where water flows when it rains), and keep all vehicles and bikes on designated roads
Things to Do
Visitor Center: Stop in the visitor center to shop the store, talk to rangers and see the interpretive displays. Visitor center hours change with the season and is closed on Thanksgiving, December 25, and January 1. Get details about visitor center hours on NPS.gov.
Interpretive programs: Rangers conduct short porch and overlook talks on a regular basis spring through fall. Evening programs and star parties are presented May through September in the campground amphitheater.  Click to contact the park or ask at the visitor center for current schedules.
Hiking: Take the short hike to Hovenweep Castle to get a closer look at this magnificent structure. The longer Square Tower Loop Trail loops around little Ruin Canyon for a tour of the ancestral Puebloan village. You can also drive to the Hovenweep outliers for a more primitive experience (high clearance 4-wheel drive vehicles are recommended).
Camping: A 31-site campground near the visitor center is open year-round, on a first-come, first-served basis. It is designed for tent camping, but there a few sites that will accommodate RVs up to 36 feet long. However, no hookups are available. One (non-tent) campsite is wheelchair-accessible. Groups are limited to eight people and two vehicles. Sites include tent pads, fire rings and picnic tables with shade structures. Flush toilets and running water are available at the campground restrooms. Drinking water is available only during the summer months with a five gallon (19 L) limit per person. The fee for camping is $20 per night; valid federal lands passes are honored. 
To learn more about Hovenweep, visit the official NPS website.
Your purchases and donations support education and research on the public lands of Southeastern Utah!