Moab's Official Information Center!
Make the Moab Information Center (MIC) your first stop when you arrive in Moab.
The MIC's friendly and knowledgeable staff is ready to answer your questions and provide area information to help you make the most of your visit.
Location
25 E. Center St.
(corner of Main & Center St.)
Parking available behind the building just off Center Street.
Hours
Open daily 8:00am – 4:00pm
Starting 11/26: Open daily 9:00am – 4:00pm
Open daily except Thanksgiving and Christmas.
Stop by for area information, or call 435-259-8825
(Phone hours are: Monday – Friday, 8:00am – 5:00pm, except U.S. holidays).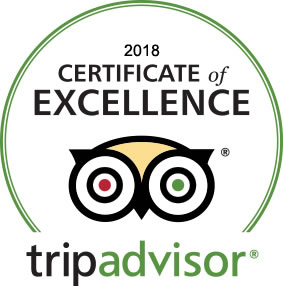 The MIC offers:
Information about recreation opportunities throughout southeastern Utah
Current availability of accommodations and campground sites
Current weather, road and trail conditions
Information about hotels, restaurants, tours, shuttles, and other area services
Gift shop featuring guide books, maps, T-shirts, posters, postcards, and lots of souvenirs
Interpretive displays
Free WiFi
Clean restrooms
Water bottle filling station (free!)
A Word from our Partners.
The MIC is the official multi-agency information center for southeastern Utah. Here's what our agency partners have to say about the MIC! 
"For decades, knowledgeable and passionate staff have provided guidance for safely exploring the extraordinary municipal, state, and federal lands of red rock country. In addition to exceptional customer service, the MIC provides clean public bathrooms and free WiFi to the downtown Moab area year-round. The MIC also provides a venue for local and visiting experts to present free programs about archaeology, paleontology, astronomy – and more – further enhancing our community … Whether you hike, hunt, boat, mountain bike, climb, or take pictures, the MIC has always been the best place to start a Grand County adventure."
– National Park Service
"The MIC has been the central information source and a 'one-stop-shop' for visitors coming to Moab since its conception in the early 1990s … Many of the 3 million visitors to the area visit lands managed by the BLM. These visitors often go to the MIC to learn about the area and surrounding public lands, plan their outings, and receive educational information. In addition, the MIC offers services such as OHV registration and map sales as well as OHV education and information about a variety of chosen activities."
– Bureau of Land Management
Stop in to see the stunning film
"Welcome to Moab"
in the MIC's 4K Theater.
It's free! Here's a preview:
CNHA Announces New Executive Director Timed Entry Concludes at Arches National Park Winter Visitor Hours Upcoming Events Read the November 2023 Newsletter