Canyonlands Natural History Association (CNHA) is a nonprofit that supports the parks and public lands of southeastern Utah.
Our goal is to enhance visitors' appreciation of public lands.
Canyonlands Natural History Association is an official partner of: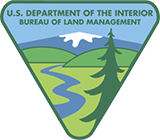 Join Us in Supporting Education and Research
We donate over $800,000 annually to support agency programs including, outdoor education, equipment and supplies for rangers, and funding for research on the Colorado Plateau.
Your purchases and donations support education and research on the public lands of Southeastern Utah!