The Maze
Canyonlands National Park
The Maze is the wildest and least accessible district of Canyonlands National Park. Exploring here requires a greater degree of self-sufficiency because of the remote location, difficult roads, and primitive trails.
Plan Your Visit
Be fully prepared with supplies, water, and gear for self-rescue. If you really want to get away from it all, the Maze will grant your wish. Plan your visit carefully.
The Maze District is open 24 hours a day, year-round.
Hans Flat Ranger Station: Open 8 am to 2pm pm daily. There is a small sales area with books and maps.
Entrance fee: $30/private vehicle; good for 7 days (subject to change). Get additional information about fees at NPS.gov.
Directions
The Hans Flat Ranger Station in the Maze is a 2.5-hour drive from Green River, Utah.
From I-70, take Utah Highway 24 south for 24 miles. A left hand turn just beyond the turnoff to Goblin Valley State Park will take you along a two-wheel-drive dirt road 46 miles (76 km) southeast to the ranger station.
From the ranger station, the canyons of the Maze are another 3 to 6 hours by high-clearance, 4WD (more if traveling by foot). Another four-wheel-drive road leads into the Maze north from Highway 95 near Hite Marina (driving time is 3+ hours to the park boundary). A high-clearance, low range, four-wheel-drive vehicle is required for all Maze backcountry roads.
Can I ride my ATV/UTV in The Maze District?
ATVs, UTVs and OHVs are not permitted in the park.
Motorbikes must be highway-legal.
Can I get gas in the park?
There is no food, gas, lodging or potable water in the Maze District.
The nearest amenities are in the towns of Hanksville (20 miles / 32 km) or Green River (37 miles / 59.5 km) from the intersection of UT route 24 and the road into the Maze.
Will my cell phone work in Maze?
Cell phone coverage is poor to nonexistent throughout Canyonlands.
Can I take my pet?
Pets are not allowed on hiking trails or on four-wheel-drive roads, even in a vehicle.
Safety Tips
This is a very remote area. Make sure you are prepared with all the gear, food and water that you may need—there is no potable water in the Maze. Make sure you take the proper equipment and gear for self-rescue.
Hydration is essential in the desert, even in winter.
Take lots of water with you and drink it often as you explore the park.
Water is not available at the Hans Flat Ranger Station or anywhere else in the Maze. Bring all the water you will need.
Protect yourself from the sun by using sunscreen, wearing a hat and light-colored clothing.
Do not rely on GPS navigation and cell phone service coverage. It is often not reliable in the Canyonlands area.
Use a map instead.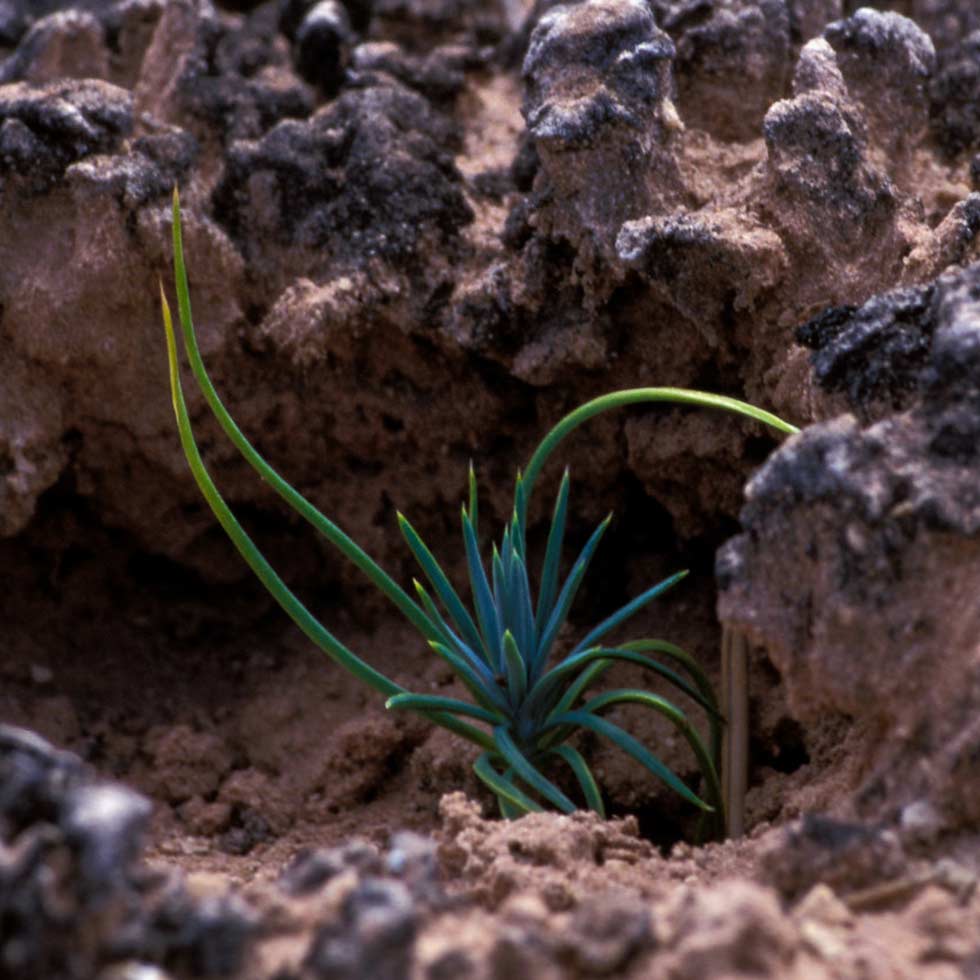 Every Step Counts!
Help us protect the dark lumpy biological soil crusts during your visit. More about biological soil crusts at NPS.gov.
Biological soil crust is a living groundcover that forms the foundation of high desert plant life in Canyonlands and the surrounding area.
Please walk only on trails, rock or in sandy washes (where water flows when it rains), and keep all vehicles and bikes on designated roads.
Things to Do
The Hans Flat Ranger Station is open year-round from 8 A.M. to 4:30 P.M. There is a small sales area with books and maps. There are no services, food, gas, or potable water sources in the Maze District. There are several reliable springs in the canyons of the Maze. Inquire at the Ranger Station for more information.

Backpacking

Rock Climbing

Horseback Riding

Mountain Biking

Rock Art

Stargazing
Things You Might Need
Your purchases and donations support education and research on the public lands of Southeastern Utah!