Hydration is essential in the desert, even in winter.
Take and drink lots of water as you explore.
Protect yourself from the sun by using sunscreen, wearing a hat and light-colored clothing.
Dress in layers.
Temperatures in the Moab area can fluctuate as much as 40 degrees in a single day, or change quickly during storm events.
Summer temperatures often exceed 100 degrees F (37° C).
Winters are cold, with highs averaging 30° to 50° F (-1° to 10° C), and lows averaging 0° to 20° F (-17° to -6° C).
GPS is often not reliable in the Moab area.
Carry a map of the area you will be exploring. Area maps and guides for your adventures are available at our webstore, as well as at the Moab Information Center when you arrive in Moab.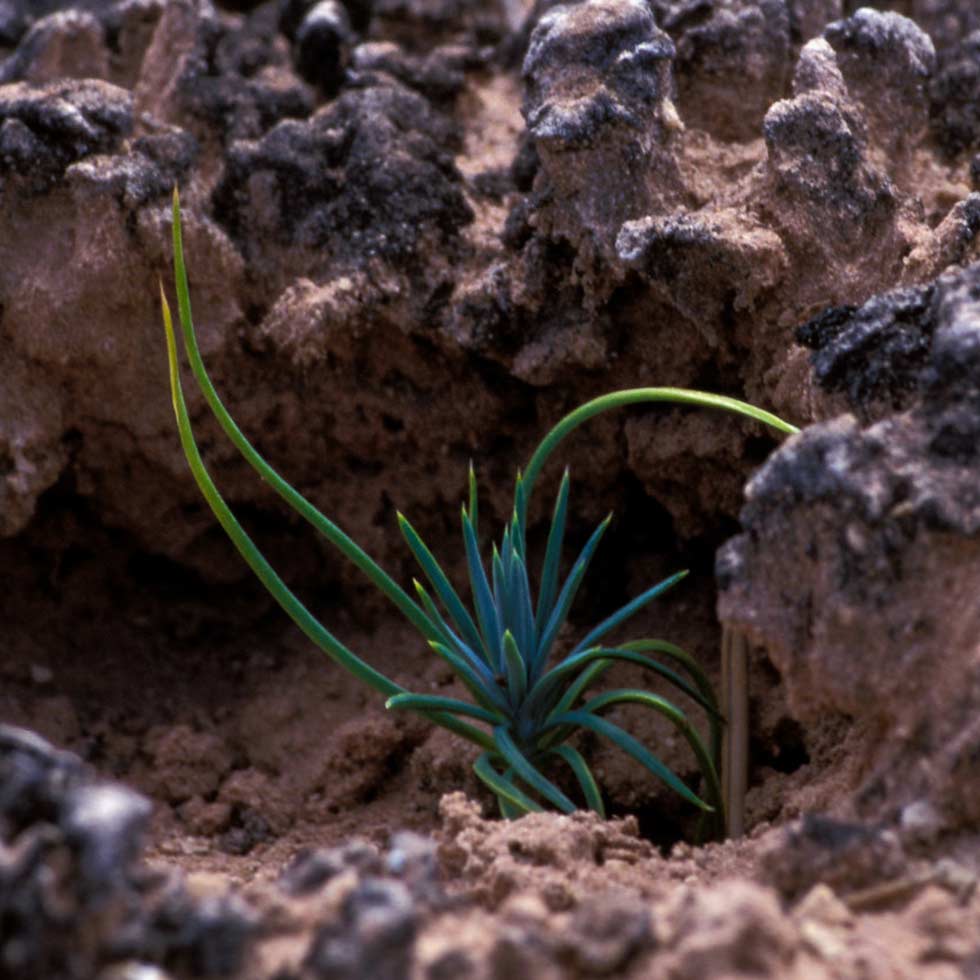 Help protect the fragile desert:
Protect the dark, lumpy biological soil crust by walking only on trails, rock, or in sandy washes (where water flows when it rains), and keep all vehicles and bikes on designated roads.
What is the best time to visit Moab?
March through May, and September through October have the best weather, with daytime temperatures averaging 60° to 85° F (15.5° to 29° C). But, these are also peak visitation times.
Summers have less crowds, but are hot, with daytime temperatures averaging in the 90°s (32° C), sometimes exceeding 100° F (38° C).
Winter weather varies, but is often mild with little snow in the Moab Valley. Higher elevation areas, however, may not be accessible due to snow and ice.
What's the Weather Like?
Stop by the Moab Information Center for the latest weather, road and trail conditions.
Here are the current conditions:
Moab
77°
Fair
7:06 am7:14 pm MDT
Feels like: 77°F
Wind: 5mph WSW
Humidity: 17%
Pressure: 29.91"Hg
UV index: 6
79°F
79°F
77°F
73°F
70°F

82/50°F
86/54°F
88/55°F
90/55°F
88/55°F

Where can I get Internet access?
The Grand County Public library offers several public access computers and free WiFi.
The Moab Information Center also has free WiFi.
Most hotels and restaurants offer complimentary WiFi.
Is there a shopping mall in Moab?
Moab also has two full size grocery stores, an express grocery store, plus a health food store, and a liquor store.
Where can I hike with my dog?
While pets are not permitted on trails in Arches or Canyonlands National Parks, leashed pets are allowed on lands managed by the Bureau of Land Management (BLM) and the U.S. Forest Service.
BLM's Popular Hiking Trails Guide (.pdf) has lots of dog-friendly hikes listed.
In the La Sal Mountains, hikes such as Miners Basin to Warner Lake Trail (FS.USDA.gov), Gold Knob, and Oowah Lake (FS.USDA.gov) are good options. Avoid busy bike trails such as the Whole Enchilada, Burro Pass, and Hazard County. There are bears in the mountains, so leash your pet to keep it safe.
Where can I drive my jeep, ATV or trail bike?
There are thousands of miles of two- and four-wheel drive routes in the Moab area to explore. Learn more about motorized routes in the Moab area by visiting:
Note: Motorized travel is limited to designated routes and all vehicles are required to stay on the route.
Do I need an OHV permit for my ATV/UTV/dirt bike?
All OHVs must display a current OHV registration sticker when operated or transported on Utah's public lands or roads.
As of 2023, new Utah law requires all OHV operators to complete an OHV education course before operating on public land. Non-resident visitors must complete the course before operating in Utah and purchase a non-resident OHV permit. Learn more here. 
I'm camping, where can I get a shower?
Moab Recreation and Aquatic Center
374 Park Avenue
435-259-8226
Lazy Lizard Hostel
1213 S Highway 191
435-259-6057
Moab Cyclery
391 S Main St.
(435) 259-7423
Poison Spider Bicycles
497 N. Main St.
800-635-1792
OK RV Park
3310 Spanish Valley Dr.
435-259-1400
Moab Rim RV Campark
1900 S. Highway 191
435-259-5002
Pack Creek Campground
1520 Murphy Lane
435-259-2982
Slickrock Campground
1301 – 1/2 N. Highway 191
435-259-7660
Your purchases and donations support education and research on the public lands of Southeastern Utah!